Welcome Flexibility, Lightening the railcar
Railcars revolutionized the transportation of many dry bulk commodities. Throughout the manufacturing industries, they are used extensively for the distribution, storage and transfer of bulk solid materials.
RB's main goal is to understand the logistic needs of our customers and provide solutions that improve and secure the supply chain process. We focus on creating flexibility around railcar logistics. Our transloading solutions enable our customers the possibility to transfer their materials into more cost-efficient transport units and optimize the usage of the covered hopper cars.
In addition to the charges of freight from origin to destination, railroads charge for accessorial services such as demurrage, furtherance and storage. These chargeable services were one of the forms introduced in the business to increase the efficiency of railcars allocation. Equipment sitting idle while waiting to load and unload incurs high opportunity cost savings.
Supply chain challenges are a driving force in the development of new logistical strategies to pursue the goals of cost reduction and customer service improvement.
RB has the technology and the know-how to take care of multiple material handling solutions. We are specialized in transloading dry bulk materials from covered hoppers or pressure differential cars (PD Railcars) into different portable configurations, such as Sea Bulk Containers (SBC), pneumatic dry bulk tankers, amongst others.
Inspire the next, Extend your possibilities.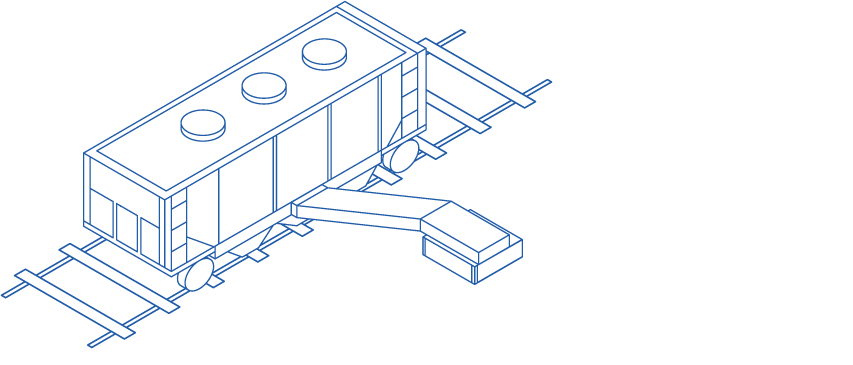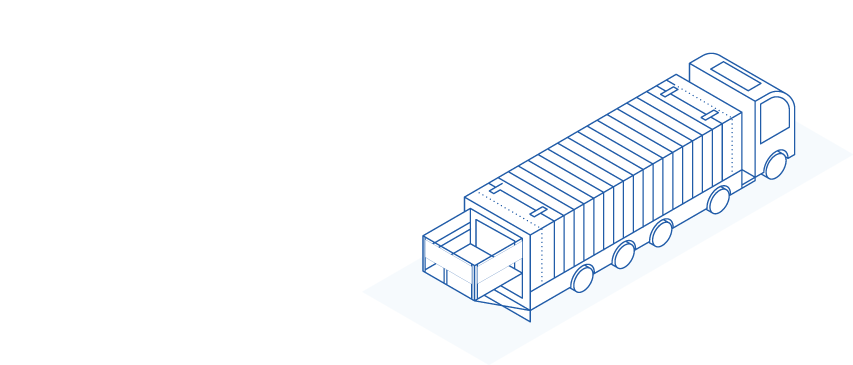 Range of most demanded configurations:
From Railcar Into ISO Box Container
From Railcar Into Dry Bulk Tanker
From Railcar Into FIBC
In order to offer the best transload solution possible, a proper understanding of the material and its behavior is required. Many solid properties have influence on the flow and handling processes, some of the most important are the following:
Particle size, shape and distribution
Tamped, bulk and specific particle density
Flowability
Cohesive properties
Friability and abrasiveness
Fluidizability
Hygroscopicity
The relative importance of these properties depends largely upon the particular handling operation under consideration, which is based on the following main conveying types:
Solutions offered to transload from covered hoppers, which have the capability to unload the material by gravity.
The material can be conveyed using pressure or vacuum systems. We operate using a dilute or dense phase conveying, depending on the material properties.
LEARN MORE ABOUT OUR POSSIBILITIES
RB offers customized solutions for every single project. According to the transload configuration, material and specific requests from our customers, we are able to design the system that suits best to each application. Furthermore, our trained and skilled personnel perform bulk handling operations worldwide daily, so we can provide complete services to cover all the transload needs of the supply chain.